PELICULA KYŪSO WA CHEESE NO YUME O MIRU SERA ESTRENADA EN EL 2021 EN HONG KONG
La película se estrenó en Japón el 11 de septiembre.
La película adapta tanto el manga The Cornered Mouse Dreams of Cheese ( Kyūso wa Cheese no Yume o Miru ) como la secuela de The Carp on the Chopping Block Jumps Twice ( Sōjo no Koi wa Nido Haneru ). Isao Yukisada está dirigiendo la película, con un guión de Anne Horiizumi.
Ootomo Kyoichi, un asalariado de voluntad débil en un matrimonio en problemas, está engañando a su esposa. Para su sorpresa, su esposa contrata a un detective privado para exponer su romance, y el detective privado no es otro que Imagase, un estudiante de primer año que Kyoichi conoció en la universidad. Imagase explica que es gay y que siempre estuvo enamorado de Kyoichi, por lo que se ofrece a ocultar la infidelidad a cambio de la sesión de besos con la que siempre había fantaseado en la universidad. Kyoichi acepta de mala gana, pensando que salvará su matrimonio, pero las cosas con Imagase pronto se salen de control.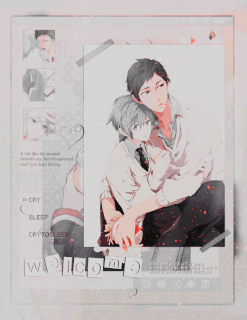 Shogakukan publicó el primer manga de un solo volumen en 2006 bajo su sello Judy Comics. (Larevista Judy de Shogakukan para mujeres adultas se serializó de 1983 a 2008).
Fuente: Neofilms